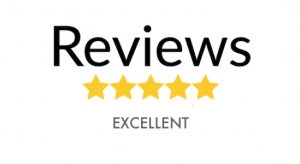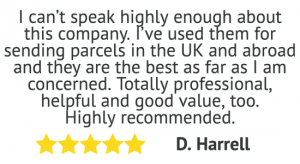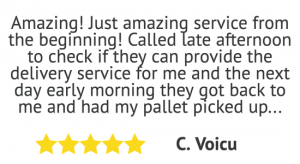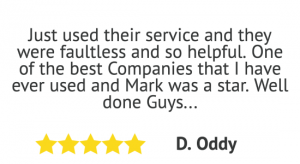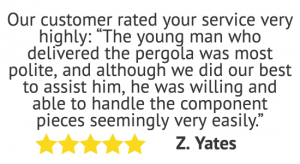 Same Day Courier Coventry – Same Day Delivery
Express Delivery of Parcels, Pallets & Loose Loads
Need a Coventry Courier Service?
We can help with reliable same day & next day delivery of your Coventry documents, parcels & pallets.
We can quickly arrange to have one of our local Coventry couriers collect your parcel or package and deliver it direct with our outstanding door to door courier service.
Same Day Courier in Coventry
When time is pressing and a tight deadline means you need a fast and reliable same day courier service in the Coventry area, Defenda Couriers can help.
Servicing all areas of the UK, Europe and other Worldwide destinations, one of the most popular services we offer clients is critical same day parcel delivery in Coventry & surrounding areas such as Nuneaton, Rugby, Leamington & Warwick.
Whether you need an urgent package or pallets & other goods delivered to a Coventry business or to a residential address in the city, we can arrange for the right vehicle & one of our team of drivers to complete the delivery quickly & professionally.
Larger loads and deliveries destined for venues like the CBS Arena (previously the Ricoh Arena) or Exhibitions & Events at the NEC can be undertaken in Luton vans with tail lifts.
No Matter What the Package is
&

Wherever the Delivery Location… We Can Help.
Emergency delivery of small items can be expedited by one of our same day motorcycle couriers — offering a speedy service for collection and drop off of time critical items such as legal documents.
Larger & heavy items can be transported in larger vehicles such as our Luton box van courier service — available with tail lifts & curtain sided for longer items.
Extra long wheelbase Mercedes Sprinters & Ford Transit vans make up a large proportion of our courier vehicles & can carry up to four pallets for those clients with larger freight requirements.
Defenda Couriers have a very large number of highly experienced drivers available within the Coventry area… providing residential and business parcel delivery in Coventry and around the UK.
Our superb B2B Business-to-Business & B2C or Business-to-Consumer courier service is ideal for traditional businesses or for those operating an e-commerce website & needing reliable delivery to residential UK addresses.
We operate seven days a week, 24 hours a day & 365 days a year — so if you have an urgent delivery requirement, one of our local drivers can be quickly despatched to collect and then deliver your item whenever you require.
Whether you're a small business, a large corporation, or an individual that has simply left a possession at a hotel such as keys, a laptop or your passport – our professional courier team will provide you with an instant quote and offer an estimated time of collection & delivery.
A Local Coventry Courier Maintaining the Very Highest Levels of Service.
Defenda Couriers offer same day parcel delivery in Coventry & all other UK towns, cities & villages. Our reputation is second to none & we are the preferred choice of many of the world's leading brands… brands that demand the ultimate in delivery performance & have found it's delivered by Defenda Couriers.
Our service is far more affordable than you might expect with a wealth of cheap same day delivery courier options.
The Booking Process
&

How It Works
When you contact us to book a same day delivery, we'll get the ball rolling as soon as your booking's been confirmed.
We'll allocate a courier in the right vehicle to pick up your goods usually within 30 minutes in urban areas. Our courier driver will then drive your consignment directly 'door to door' in one of our dedicated vehicles to ensure prompt delivery, unless you have requested an economy coloading or groupage service.
Once we arrive at the requested delivery point, we'll obtain a signature from the recipient or a photograph of the completed delivery as proof of delivery. You will receive an electronic confirmation of delivery instantly by email or text message or within a few days for a paper pod.
We even offer European deliveries on a same day basis & a global next day delivery service to many parts of the world, so you can be confident that we can help you in almost any time critical delivery situation. Whether you simply have a one-off delivery or are looking for somebody to support more regular shipping requirements.
Coventry Pallet Delivery
&

Distribution Services
When it comes to pallet delivery, it is often far more cost effective to have multiple pallets delivered in a dedicated vehicle rather than send them through a pallet network.
Many of our Coventry pallet customers were extremely pleased to find they could have pallets delivered for just under £15.00 + VAT per pallet. This price is obviously dependent on the number of pallets & the distance between the collection & delivery point but it highlights that Coventry pallet distribution doesn't always work out cheaper through the pallet network system.
Here at Defenda Couriers we input pallets into 3 pallet networks & provide dedicated vehicle delivery which is more secure and often cheaper so you can be sure of getting impartial advice about your pallet deliveries.
Find out more about our full range of Coventry pallet delivery and distribution services.
If your parcel is a little less urgent & you are looking to send it as cheaply as possible, then our next day parcel delivery service is perhaps exactly what you need.
The service is all about providing customers in Coventry with reliable parcel delivery to UK & international destinations through a parcel network rather than a dedicated courier vehicle.  Find out more about our parcel drop-off service & how our drop shop can keep your parcel postal costs down.
We provide full ADR delivery services for all of your hazardous materials in courier vans or HGVs for your heavy goods or larger loads.
When it comes to your Coventry ADR courier deliveries — many items can be carried as limited small quantities & excepted small loads by ADR aware drivers, but other items will need to be transported by full ADR drivers. Please advise us when booking delivery of hazmat the details of the items to be carried & the type of packaging.
If you need help with transporting dangerous goods / ADR freight as a courier delivery or in heavy goods vehicles, get in touch & our DGSA (Dangerous Goods Safety Advisor) will be happy to help ensure any dangerous goods are transported in the correct way.
Coventry General Haulage
&

Heavy Freight Delivery
If you require transport for bulk pallet deliveries in heavy goods vehicles, our national road haulage services may be just what you need.
We have HGVs in Coventry & all other U.K. cities ready to provide transport solutions to clients requiring pallet delivery on a same day or overnight basis. Clients can stipulate 7.5 tonne, 18 tonne, 26 tonne or artics with curtains & tail lifts if needed.
It is also possible to supply a hiab or moffet in Coventry if a fork lift or crane is necessary for the delivery.
Vehicles with flat bed trailers are available for plant transport & a skelly or skeletal trailer can be supplied for moving containers.
Coventry Motorbike Courier Service
Try our Coventry Motorcycle Courier Service to Minimise any Traffic Related Delays.
Although our experienced courier van drivers working with the latest traffic avoidance devices experience very few serious delays: there are those customers that require that the deliveries of letters, envelopes, important documents & small packages are carried out by a motorcycle courier.
With motorcycle couriers in most areas of the UK Defenda Couriers are perfectly placed to help those clients with their motorbike courier deliveries, but weather can play a major part in the availability of our motorcycle courier services.
The service can sometimes be suspended at short notice during the winter months due to snow & ice at the collection & delivery point or on route. Please therefore contact us prior to booking to ensure a motorbike is available for your delivery.
Same Day Student Courier Service
Move Personal Items Around the Country and Avoid the Headaches
The same day courier service for students is ever popular in university cities — allowing parents to simply book us hassle free to collect a range of possessions from anywhere in the U.K. and deliver to a university's hall of residence or privately rented accommodation at the start of term. We can of course also collect a student's personal effects at the end of term & delivery them back to their home address.
Our Coventry student courier service is available for students attending The University of Warwick & Coventry University at whatever time is convenient for you.
International Students
We also offer an international student service & can help arrange moving personal items to & from most parts of the world.
Express Coventry Same Day Courier, Road Transport,
&

Wooden Export Packaging Services
As one of the country's largest independent national express courier companies we are the obvious choice for all your Coventry sameday courier needs. Along with traditional courier services we also provide Coventry customers with a complete same day light haulage & heavy goods road transport service and can even, to many of our customers' surprise, manufacture custom made protective wooden packaging products very quickly in our Coventry workshop.
Of course when it comes to buying wooden packaging for exporting your goods you need to ensure that solid timber crates, cases, pallets or any wooden containers are ISPM 15 certified to avoid your goods being refused entry into another country.
All of our DEFENDA solid wood shipping crates, cases & pallets are made using heat treated timber which is ISPM 15 certified & wheat stamped to avoid any problems with customs at the borders of countries you are exporting to.
Our clip lock collapsible & reusable crates & cases are constructed from OSB & plywood board which means they do not require ISPM 15 certification but may take a little longer to make.