Coventry Pallet Delivery – Huge Discounts On UK & International Pallet Delivery
Low Cost National U.K. & International Pallet Distribution with Local Pallet Delivery Starting at Just £9.90 + VAT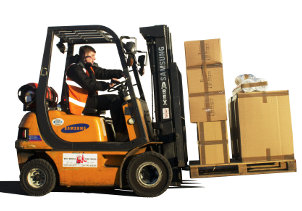 Big Savings on Shipping Pallets / Pallet Delivery to all other areas of the UK through our pallet network distribution service. Or choose GPS tracked same day pallet delivery with an electronic POD.
When pallets are shipped from the following Coventry postcodes CV1 CV2 CV3 CV4 CV5 CV6 CV7 CV8 CV10 CV11 CV12 CV21 CV22 CV23 CV31 CV32 CV33 CV37 CV47 or when shipping into these Coventry postcode areas from anywhere else in the UK, we apply an additional discount to our standard 'out of area' pallet network prices.
Pallet Distributors / Distribution Coventry & UK Wide – Wherever you need a pallet delivered in the UK, you can count on DEFENDA TRANSPORT / DEFENDA COURIERS to provide a reliable and low cost solution. Using our own vehicles and the networks of our partner companies, we are almost always able to offer you an unbeatable price on pallet delivery throughout the UK mainland. International pallet delivery can also be arranged on highly competitive terms.
Light Haulage & Other Transport Services & Solutions — Import & Export Freight Forwarding Services.

In addition to standard pallet distribution to UK destinations we also act as pallet distributors worldwide and handle client's freight forwarding, road haulage, shipping of full sea containers and other transport services for Coventry or customers across the whole of the UK. We are here to help and advise, so please get in touch whether you are a Coventry based company or based anywhere within England, Scotland, Wales or Northern Ireland. We are also able to provide a comprehensive service to customers in many other countries. See also pallet & product storage
Pallet Distribution / Pallet Delivery Prices
Make sure you are not paying over the top for your pallet deliveries and other road transport needs – Contact us for the lowest pallet rates by email: quotes@defendacouriers.co.uk or call Coventry 02476 466000 for prices. Sameday Pallet delivery available click here
Need Pallets?
Our seperate packaging company can supply discounted used wooden pallets (various grades). Or for extra convenience in terms of storage and disposal, stackable plastic pallets may be more suitable. See Protean Pallet Stak below.
Buy Used Wooden Pallets (call us on 02476 466000)
Buy Protean Plastic Pallet Stak
Rental – Pallet Hire For Exhibitions & Events