International Transport
Fast Response International Transport Services – Same Day or Economy Dedicated Vehicle Services Available.
Moving Goods Between The UK & Continental Europe Quickly & Efficiently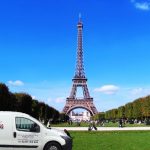 As part of our International Transport Services, we have numerous vehicles active across the UK & Continental Europe; so we will almost certainly have a suitable vehicle available to help get your freight delivered quickly to its destination under our 'Special Services' plan. A range of Same Day or Economy European Services to choose from, depending on how urgent the goods are of course.
Whether you need a micro van for express delivery of documents, small packages or even small pallets or larger vans, 7.5t, 18t or larger HGV's for multiple pallet consignments. We can help remove the headache of your international freight movements.
International Transport & Global Services
Pallets & other bulky goods can be handled on a global scale utilising our reliable network of partner organisations. The best cure for a headache can often be to lift up the phone and talk to DEFENDA Transport & Logistics – so give us a call on Coventry 02476 466000.