Buy Cheap AdBlue Coventry
SAVE MONEY ON YOUR ADBLUE PURCHASES
Buy cheap YARA AIR1 AdBlue directly from us at Defenda Transport & Logistics in Exhall, nr. Coventry.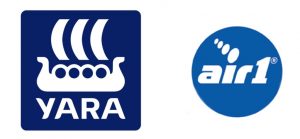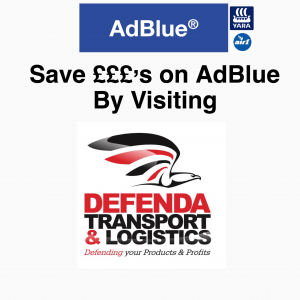 YARA Air 1 AdBlue — Prices from just 50 pence per litre excluding vat.
Example: 10 litres £5.00 exc. Vat — £6.00 inc. Vat
You can visit and buy AdBlue at just 50p a litre between 9am and 5pm Monday to Friday (excluding Bank Holidays).
Call Defenda Transport & Logistics Ltd on Coventry 02476 466000
Customers from Coventry, Nuneaton, Bedworth, Exhall, Leamington, Rugby and Warwick can benefit from huge discounts by visiting our distribution centre in Exhall.
DEFENDA Transport & Logistics Ltd
Unit H1 Grovelands Industrial Estate,
Longford Road, Exhall Nr. Coventry CV7 9ND