Defenda Transport & Logistics have invested in a 20'000 square foot warehouse between Coventry & Leicester due to increasing numbers of customers from the Leicestershire area seeking their support in storing goods & transporting them around the UK.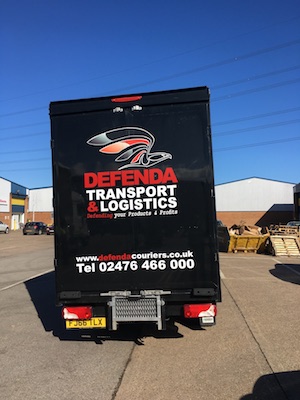 The new unit which provides short term or long term pallet storage for clients also acts as a hub for dispatching goods to various locations across the UK, Europe & the rest of the world.
As one of the regions largest independent transport & logistics companies Defenda Transport are continuing to see huge increases in the number of clients requiring comprehensive storage & transport, whether that is a same day courier service, a same day pallet delivery option or bulk deliveries.
For customers in Leicester wishing to find out more about our full range of services for Leicester & Leicestershire call us on 024 76 466000 or visit www.leicester-couriers.uk