Many Parcel Networks are creaking under the strain of delivering normal size parcels as we approach Christmas, the problem is even more acute for those delivering larger items such as flat packed furniture, ready assembled furniture or other bulky goods including many Christmas Presents as hostility toward non-conveyable traffic grows.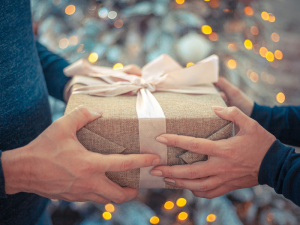 The demise of City Link on Christmas Day last year, a carrier that was responsible for transporting a significant amount of what in the industry is called 'ugly freight', has left many retailers attempting to slip their larger items out with their normal carrier during the 2015 trading year. The problem is, Parcel Carriers are becoming increasingly hostile to larger goods that require manual handling & are not suitable for the conveyor systems that are increasingly being used by them to automate sorting of parcels for cost savings. More & more Parcel Companies including: Parcel Force, DPD & UKMail have commenced the process of removing ex City Link customers or at least their undesirable larger parcel traffic from their Networks, leaving many online retailers facing huge increases in price for their bulky packages, a refusal to accept their larger shipments, or in some cases having their accounts closed altogether with as little as 14 days notice.
Whilst the drive to attract 'Pretty Parcels' looks set to continue amongst traditional parcel companies – specialist light haulage companies like DEFENDA Couriers who offer a more complete service seem set to flourish in the rapidly changing parcel delivery environment.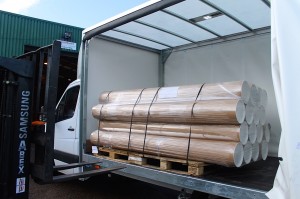 Here at Defenda Couriers we can offer huge discounts on 'Pretty Parcels' but also provide reduced costs or improved delivery of larger goods to much of the UK. Whether a dedicated vehicle for a same day delivery or a lower cost 'Groupage' service in one of our vehicles is required, there has never been a better time to call to discuss how we can help with your 'Express Christmas Delivery Service For Small Or Bulky Parcels & Packages' or a workable year round transport service for that matter.
Services:
Express Same Day Courier (Pallets, Bulky Loose Loads or even Urgent Documents)
Pallets Next Day or Economy (in our own vehicles as groupage or a dedicated vehicle or by insertion into a Pallet Network on a next day or two to three day economy service)
Overnight Parcels Network (Pretty Parcels or even discounted Ugly Freight through one of our Partner's Networks)
Motorcycle Courier Service is available but is limited to small items that can be held in a rucksack, side bags etc. Weather conditions such as snow or ice on route will obviously play a huge part in determining if a job is suitable for our Coventry Motorcycle Couriers or if the items should be conveyed in one of our micro vans for safety.
For information on our UK Motorbike Couriers or Van Courier or Light Haulage Services call us on Coventry 02476 466000 or email: info@defendacouriers.co.uk