Defenda Couriers sees a surge in demand for its UK and International Parcel Delivery Service in the wake of the collapse of City Link, another Coventry based parcel company.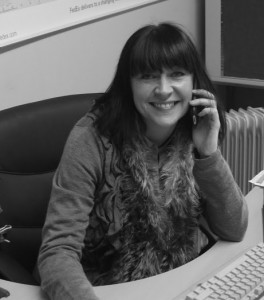 April Donnelly, 'New Business Director' at Defenda Couriers said: "We of course have very mixed feelings about the whole situation with regards to City Link. Whilst it is always nice to pick up extra parcel traffic, nobody wants it to be on the back of another company's failure. Behind all the headlines there are thousands of lives around the country that will be adversely impacted by this failure. The decision to wind the company up will devastate many families but to do so on Christmas Day seems to have added insult to injury judging by comments we are hearing from ex-employees, owner drivers and previous City Link customers that we are speaking to.
As a company, Defenda Couriers had an unusual relationship with City Link – providing both drivers and vehicles to cover some of their routes and at the same time in direct competition with them for parcel customers here in Coventry and indeed throughout the rest of the UK", She continued.
"Like many suppliers to them, we will be unlikely to receive payment for the services we provided. Unlike many however, as a larger company it will have a negligible impact on us. Sadly though, I understand it has already pushed some smaller businesses and owner drivers over the edge themselves".