Pallet Hire
Pallet Rental For Shows & Exhibitions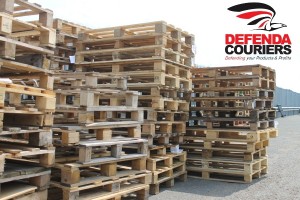 Pallet Hire / Pallet Rental
(delivery & collection can be provided at relatively short notice for any U.K. mainland event)
Need to rent pallets for a forthcoming Exhibition or Show? We can supply you with quality used wooden pallets on either short term or long term pallet hire and deliver them directly to your event. With our delivery & collection service you can avoid the headache of returning the pallets after your event has concluded.
Whatever the reason you need to hire pallets, we are here to help make your life easy with a straightforward and no nonsense pallet rental service.
We are located in Coventry on the door step of the NIA, National Indoor Arena, the National Agricultural Centre (NAC) at the Stoneleigh Show Ground & The NEC, National Exhibition Centre near Birmingham, but we can service customers requirements much further afield when necessary.
Local or National Pallet Hire
Our convenient Coventry Pallet Hire Service is increasingly being provided nationally, although due to convenient delivery & collection it was originally more appealing to those requiring pallet rental in Birmingham, Leicester or Coventry venues or others located in the Midlands, It is now regularly used by exhibition & event organisers needing to rent pallets in London, Manchester, Sheffield, Leeds and even organistions with events as far afield as Scotland & Cornwall.
Call us for Pallet Hire or Sales
If hiring pallets for normal use or for displaying things like motorbikes or other goods at events & exhibitions call to discuss your pallet requirements. Just ask for Paul in the Pallet Hire Team on 02476 466000 or email info@defendacouriers.co.uk
Plastic Cask / Keg Pallets
We often have used beer keg or cask pallets available for sale. Please call before visiting to confirm availability.