ebay buyer & seller delivery service
eBay Courier – National & Local Delivery Service For Ebay Buyers & Sellers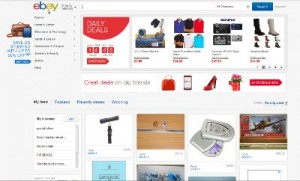 ebay can be a great place to sell or buy things – but often unless the item fits into a very narrow size or weight band it can be extremely difficult, if not impossible to find a carrier for the sale. This often leads sellers to list items as collection only, which can be very disappointing for potential buyers and inevitably reduces the number of potential purchasers prepared to bid. The natural outcome of course is a reduction in the eventual sale price of the goods. See also our Pack & Send Service. This is designed for ease – where we pack and send your ebay items out from our Coventry premises to anywhere in the UK or elsewhere in the world.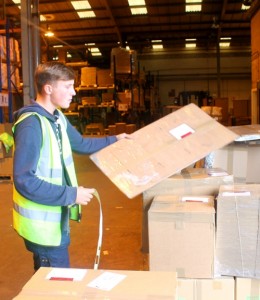 At Defenda Couriers we offer a range of solutions to help ebay buyers and ebay sellers overcome difficulties and complete transactions that would otherwise come to nothing. Car parts including bumpers nearly always present a problem for buyers and sellers but can be moved around the UK with relative ease using one of our various larger item solutions.
FASTTRACK – 2 hour collection & delivery
(for all Coventry Post Codes & Many Birmingham Post Codes)
This Ultra Express Courier Service provides an unbelievably quick service for ebay sellers or buyers within the Coventry & Birmingham area, who have bought from or sold an item to another ebayer within the Coventry CV post code area or many Birmingham B postcodes. Collection from the seller and delivery to the buyer can nearly always be completed within 2 hours of us being notified. We can take instruction from the buyer or seller for this service. Price for this service is dependent upon distances involved.
NATIONAL DELIVERY – same vehicle from point to point, does not involve your items passing through a parcel hub. Can be same day, next day or any day delivery.
We can provide suitable vehicles to transport nearly all ebay sales from any point in the UK to any other point. Price will of course be dependent upon the type of vehicle required and the distances involved.
NATIONAL NEXT DAY DELIVERY (Hub based service)
This traditional hub and spoke service can be very useful for numerous items but although our weight and size restrictions are far more relaxed than other companies, larger and awkward items as well as very fragile and highly valuable goods are not always best suited to this method of carriage. For your traditional ebay sales or purchases see here
All of the above services are on a signed for basis which helps protect both buyer and seller from fraudulent transactions and Credit Card or PayPal charge-backs.
As Couriers in Coventry we can provide a comprehensive range of delivery options for customers in the Birmingham and Coventry area, as well as numerous services for ebay buyers and sellers in all other areas of the United Kingdom.