Whether the items you are sending are Christmas Presents or normal day to day items as part of your business, no one wants to spend more on postage than they have to.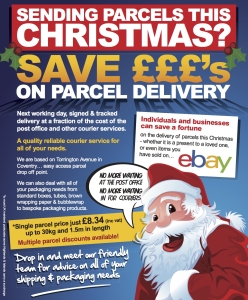 At DEFENDA COURIERS we ensure that you pay the lowest possible prices regardless of if you are sending things to someone in the UK or almost anywhere else in the world.
With UK quantity discounts starting at just £5.64 including the Vat, even a single parcel will cost you no more than £8.34 inc Vat, if you are sending to a standard UK mainland postcode outside the Scottish Highlands.
Even our weight allowances are generous and you won't be penalised if your item weighs less than 30kg. This weight allowance along with the large permitted sizes means you don't need to cut down your present spending to cover the cost of sending.